94% of Car Accidents are a Result of Human Error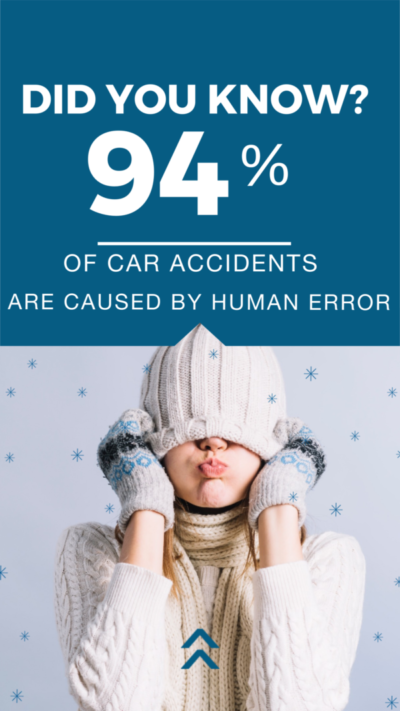 According to the U.S. Department of Transportation, 94% of vehicle accidents are caused by human error. While weather, poor road conditions or uncontrolled circumstances may be the most common blame of accidents, it's actually risky driving behaviors that are attributed for the accidents.
As one can imagine, cell phone use accounts for a large part of the above percentage. Using a cell phone while driving creates enormous potential for deaths and injuries on U.S. roads. In 2017 alone, 3,166 people were killed in motor vehicle crashes involving distracted drivers. The number of injured from distracted driving accidents, far exceeds that number.
The NHTSA also explains that other risky behaviors on our nation's roads distract drivers. Distracted driving is any activity that diverts attention from driving, including talking or texting on your phone, eating and drinking, talking to people in your vehicle, fiddling with the stereo, entertainment or navigation system—anything that takes your attention away from the task of safe driving.
Let's face it, we're busy people and we live in the age of technology, both of which can make for dangerous road conditions. We need to reduce the time that our eyes are off the road whenever possible. If you or a loved one is or has been involved in a car accident, call Rebein Brothers law firm for more information. 620.227.8126.
For more information and statistics from the NHTSA:
https://www.nhtsa.gov/risky-driving/distracted-driving
https://crashstats.nhtsa.dot.gov/Api/Public/ViewPublication/812115