Federal "Safety Blitz" Across 12 States Aimed to Improve Enforcement of Safety Regulations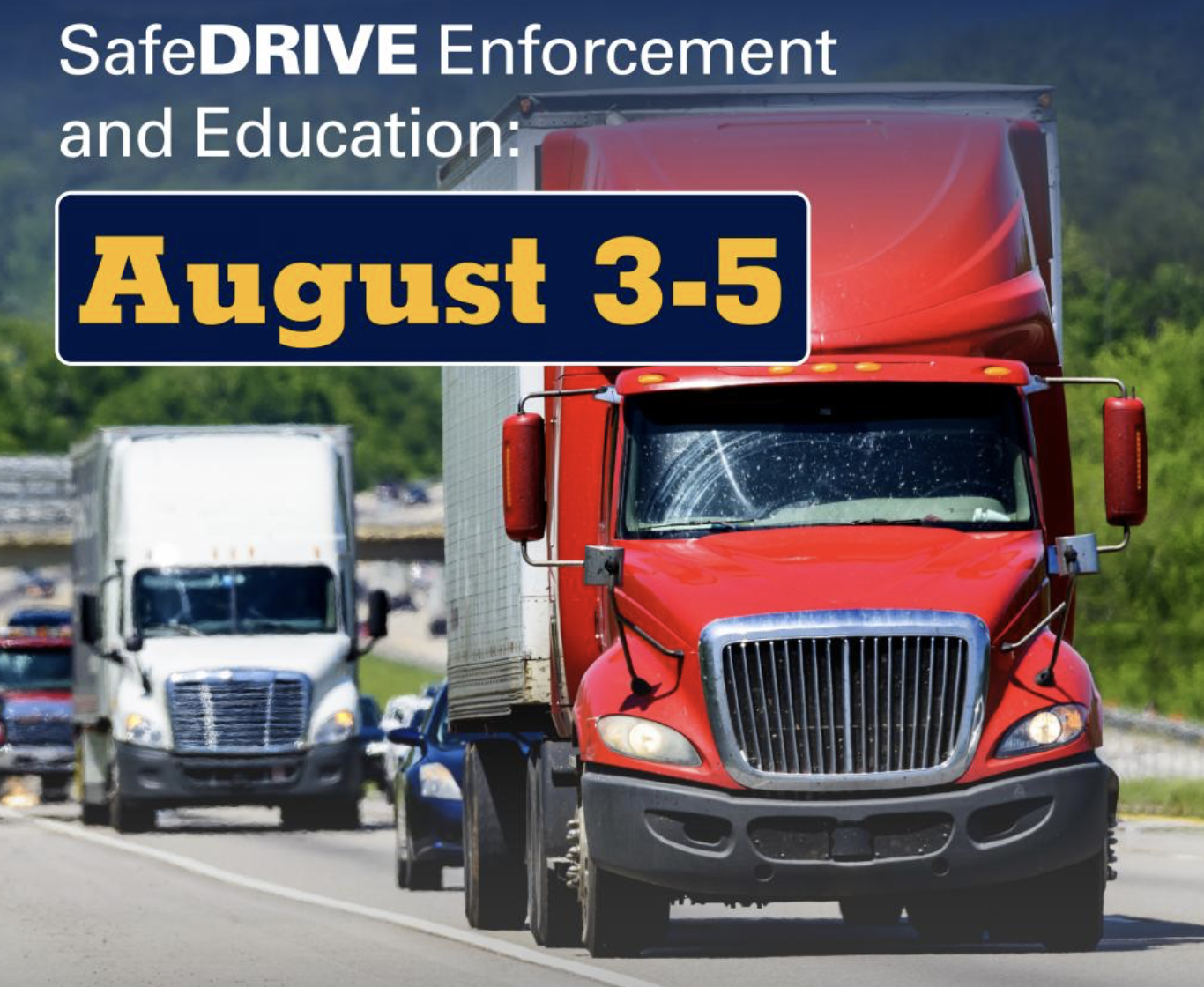 The main federal agency that oversees regulations of semi trucks and heavy commercial vehicles, the Federal Motor Carrier Safety Administration ("FMCSA"), is conducting a 3-day "safety blitz" across 12 states from August 3rd to August 5th. The safety blitz is part of the "SafeDRIVE" effort that helps state and federal organizations work together to conduct focused inspections on semi trucks and commercial vehicles.
These coordinated safety blitzes occur at different times throughout the year and in different states where a common federal interstate with heavy semi traffic runs through several states. The "SafeDRIVE" inspections started in 2014 when the first enforcement effort took place along a 900-mile stretch of I-95. During the first 2014 effort, 400 law enforcement personnel in 4 states joined to hold a 3-day inspection, which resulted in zero fatalities occurring on the parts of I-95 where the safety blitz was held. Since then, "SafeDRIVE" enforcement efforts have been held on a regular basis. The August 2021 effort will focus on ensuring truck drivers are following industry regulations, including hours of service compliance, commercial driver license compliance, medical certification, and commercial motor vehicle credentialing.
(https://cdllife.com/2021/three-day-semi-truck-safety-blitz-starts-today-in-more-than-a-dozen-states/?amp)
State agencies participating in the inspections have posted pictures and videos of safety inspections that are part of the safety blitz. For example, short videos of inspections and collections of pictures have been posted by the South Carolina State Transport Police on Twitter:
Pictures of inspection:
Photos from #safeDRIVE Our officers are continuing to work to remove reckless drivers from our interstates in South Carolina. Commercial Drivers, perform your pre-trips correctly and know the laws on acceptable weight on the highways. #targetzero pic.twitter.com/CVok0wzRnk

— Corporal Goff (@STP_CRO) August 5, 2021
Video:
Check out some of the violations being found this week during #safeDRIVE #targetzero. See more violations @ https://t.co/X6rJdXFBUL pic.twitter.com/7g80AXFGtu

— Corporal Goff (@STP_CRO) August 4, 2021
These types of focused inspection efforts are vital to ensuring compliance with the demanding safety requirements under state and federal laws for drivers of semi trucks and other regulated commercial vehicles.
If you, a friend or a loved one has been injured in a truck or auto accident, contact our law firm today. We offer a no-cost consultation and review. 620.227.8126.