Attorney Paul Rebein Spends Weekend Giving Back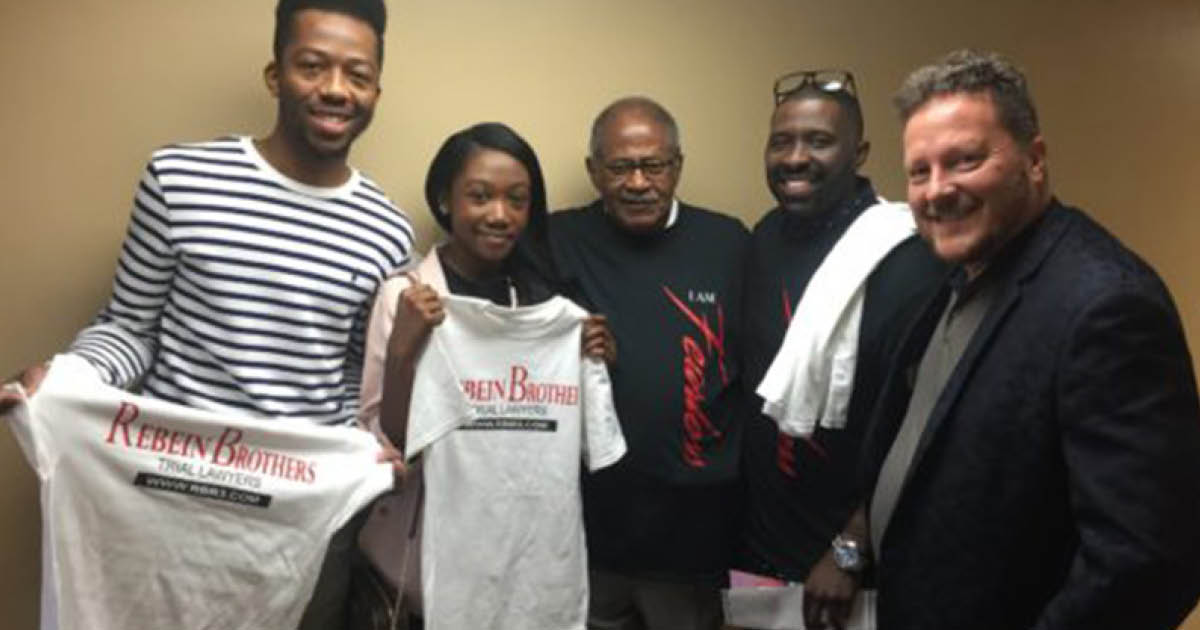 Attorney Paul Rebein spent time this weekend giving back to the community, handing out food to the hungry and speaking to a local congregation.
For the past seven years, Rebein Brothers has partnered with Pastors Robert and Brenda Fruster and Winner's Worship Center in Tampa to feed the hungry. This past weekend, attorney Paul Rebein helped hand out free food to hundreds of people during Winner's Worship Back to School Food Giveaway.
Giving back is part of our firm mission, which is modeled after Isaiah 58.
Check out the video Paul made at the event: Winner's Worship Back to School Food Giveaway
To round out the weekend, Paul had the privilege to speak to the congregation at College Hill Church of God in Christ. Paul is a regular speaker in churches across Tampa Bay where he tells his story and delivers an inspirational message about the power of faith.
"I want to thank Pastor Charles Davis and the staff at College Hill COGIC for making me feel so welcome," Paul said. "It was an honor to join you and share my testimony."
If your organization would like Paul to speak at an event, please contact Paul at 813-305-7285 or email paul@rbr3.com.