David Rebein Inducted into DCCC Hall of Fame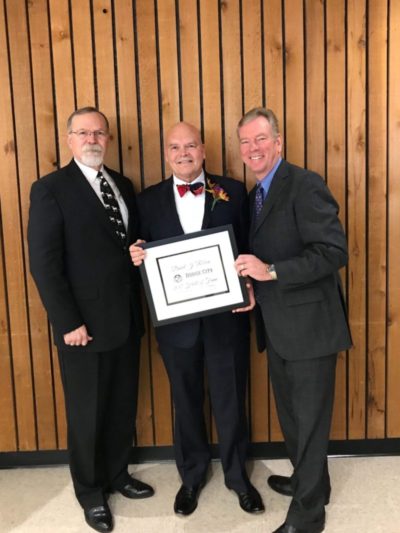 David Rebein has been honored and inducted into the Dodge City Community College Hall of Fame. He was nominated for the award for his Outstanding Volunteer Service to the college. In addition to being an alum of DCCC, David served on the Board of Trustees from 1998-2005. He has been a Commencement Speaker and spends a lot of time promoting the college. He and his six brothers, his parents, wife and sons all attended DCCC.
"I am truly humbled by this honor," said David Rebein. "I was told that I was being honored for my service to the College. But I must say that whatever I have done, it has been my attempt at repaying just a small part of what this college has done for me and my family."
David was honored among family and friends at the college over the weekend. Chief Justice Lawton Nuss (pictured below) attended the reception and gave the introduction for David.
(At top, from left; Chief Justice Lawton Nuss, David Rebein, and President Nolte of DCCC)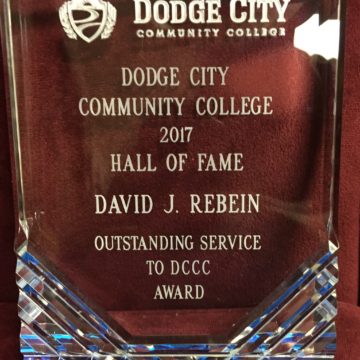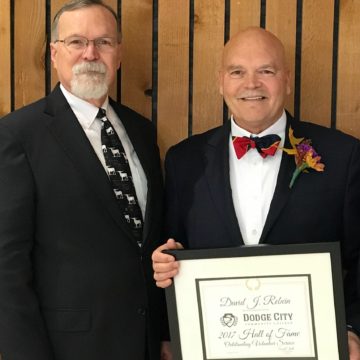 DCCC Hall of Fame Plaque; David Rebein and Chief Justice Lawton Nuss.